Cheap Truck Hire & Rental Auckland
2 TONNE BOX BODY 10 CUBIC METRES
Approximate box size 3.1L x 1.8W x 1.9H
Automatic transmission
Reversing Cameras
2007+ models
Only car license required
$150
for 24hrs
Rental price includes up to 100km free travel
2 TONNE BOX BODY 10 CUBIC METRES – HYDRAULIC TAIL LIFT
Approximate box size 3.1L x 1.8W x 1.9H
Automatic transmission
Hydraulic Tail Lift
Reversing Cameras
2007+ models
Only car license required
$185
for 24hrs
Rental price includes up to 100km free travel
2 TONNE BOX BODY 12 CUBIC METRES – LUTON BOX, RAMP
Approximately box size 3.1L x 1.9W x 1.9H 
Extra storage over the cab
Automatic transmission
Pull-out loading ramp included
Reversing Cameras
2007+ models
Only car license required
$150
for 24hrs
Rental price includes up to 100km free travel
3 TONNE BOX BODY 18 CUBIC METRES – HYDRAULIC TAIL LIFT
Approximate box size 4.4L x 2.08W x 1.95H 
Automatic transmission
Hydraulic Tail Lift
Reversing Cameras
2011+ models
Only car license required
$215
for 24hrs
Rental price includes up to 100km free travel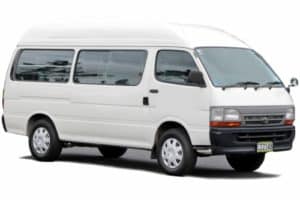 High Top
Approximately 7.5 cubic metres cargo capacity (3.2L x 1.5W x 1.6H)
Side opening and back door
Automatic transmission
2003+ models
$120
for 24hrs
Rental price includes up to 100km free travel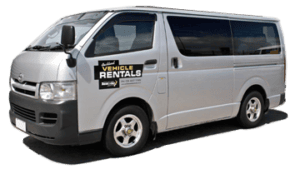 Low Top
Approximately 6 cubic metres cargo capacity (3.0L x 1.5W x 1.4H)
Side opening and back door
Automatic transmission
2003+ models
$120
for 24hrs
Rental price includes up to 100km free travel
Did you know that moving to a new home or office is considered to be as stressful as getting divorced or falling sick? If you've ever experienced it for yourself, you'll no doubt agree. Moving can be incredibly unpleasant, taking time, money and effort and can sometimes result in your belongings getting lost, damaged or stolen. It's why so many people dread it or put it off. It could be that you're working with the wrong moving company, or not partnering with the right vehicle rental company for your needs. If you're moving your home or office soon and want it to be as pain-free as possible, then Auckland Vehicle Rentals has you covered in  North Shore & West Auckland.
With Auckland Vehicle Rentals there's no need to stress about having to purchase or borrow a truck/ van that isn't suitable for your needs or that exceeds your budget. We can help with all your moving truck hire or van hire requirements, as we offer cheap truck hire. Our affordable rates make hiring a moving truck the easiest option, and you can hire the exact amount of space you need – no more, no less. We have a range of different furniture moving trucks so you can find the vehicle that best meets your needs. We supply both 2 and 3-tonne trucks, with size options of 10 cubic metres, 12 cubic metres and even 20 cubic metres – all driveable on a car licence! To cater to more specific requirements and preferences, you can select a hydraulic tail lift or ramp model. All that will be left to do is load up the truck and send it on its way.
We're open seven days a week, and you can make a rental booking by phone or email. For your added convenience, we offer accessories such as trollies, blankets and straps to help help move and protect your items. Our great budget truck rental deals include the first 100 kilometres free. We can't think of a more convenient way to move!
At Auckland Vehicle Rentals, we take care of your moving truck rental needs so that you can focus on your move. You get to enjoy the peace of mind that comes from using a reliable vehicle rental company that goes the extra mile to provide its customers with affordable and convenient services. Get in touch with our friendly team today for a moving truck hire quote or to make a booking.