Book a cargo van or trailer
in Auckland
Easy and fast rental
Over 20 years' experience in the rental business
Safe modern and reliable fleet of vehicles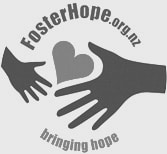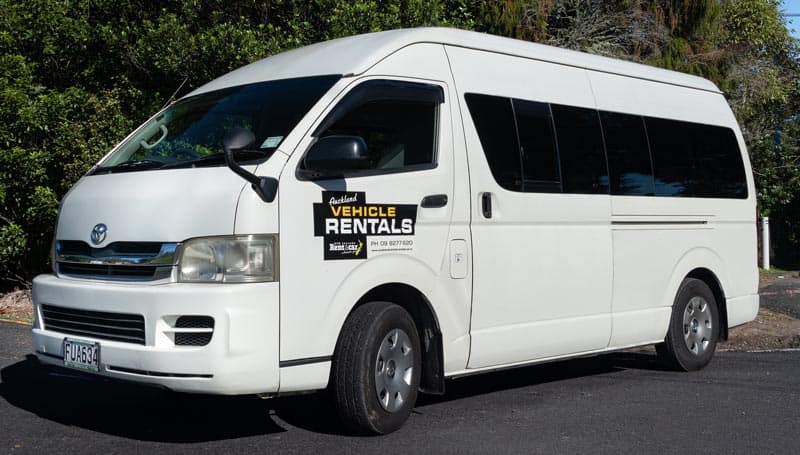 Approximately 8 cubic metres cargo capacity (3.5L x 1.5W x 1.5H)
Side opening and back door
Automatic transmission
2003+ models

Only car license required
Rental price includes up to 100km free travel
Approximately 6 cubic metres cargo capacity (2.9L x 1.5W x 1.3H)
Side opening and back door
Automatic transmission
2003+ models

Only car license required
Rental price includes up to 100km free travel
2 TONNE BOX BODY 10 CUBIC METRES
Approximate box size 3.1L x 1.8W x 1.9H
Automatic transmission
Reversing Cameras
2007+ models

Only car license required
Rental price includes up to 100km free travel
Auckland Vehicle Rentals – Moving Van Hire Auckland
Moving to a new house has been said to be one of the most stressful times a person can experience. It's understandable; everything you know is in your home – where all your things are, and it's where you're comfortable. Moving house is also challenging because relocating all of your belongings is a big job. For that reason, you should consider Auckland Vehicle Rentals.
What We Offer
At Auckland Vehicle Rentals, we provide moving van hire & rentals that are affordable, modern and safe. Whether you're moving to a new home and you need to transfer your belongings from one location to another. Alternatively, you could be moving to new office space and need to move boxes of documentation, equipment and furniture to a new location.
Our Moving Vans On Offer
At Auckland Vehicle Rentals, there are two different models of moving vans to choose from within our fleet.
Why Choose Auckland Vehicle Rentals?
We are also one of the most reliable and trustworthy moving van rental companies in Auckland. We keep our prices low, while providing service that you know you can trust.
Conclusion
When the time comes to start planning your move, you'll need to start thinking about cheap van hire in Auckland. Thankfully, Auckland Vehicle Rentals is the solution that you need. Want to learn more about our van hire? Contact us today.
Monika
Everything went well with my hire. Renting and service was very friendly, easy and uncomplicated, all questions were answered friendly and immediatly. Thank you very much.
Janet
I want to let you know how pleased I was in the service received. When I rang the North Shore branch they were so great I couldn't believe it after ringing a number of other companies. The vehicle was ready to go when we got there to pick it up and promptly checked over when I took it back this morning. Those guys at your North shore depot are awesome. Thank you and I will definitely recommend you.
Janice
Thanks for helping me with the hire of your van to pick up a antique piece of furniture .So friendly I'll be definitely be using you again when in need. Awesome company 10/10 in my book.

Do you include unlimited kilometres?
Does the vehicle rate include fuel?
Are one way hires available?
Click to view all the answers
Frequently Asked Questions
Do you include unlimited kilometres?
Commercial vehicles such as cargo vans and trucks have an agreed limit included in each quote – first 100 kilometres are free per day. A per km charge will be quoted for additional mileage if needed.
Does the vehicle rate include fuel?
All our vehicles are supplied with a full tank of fuel and needs to be returned full. Additional charges apply if we need to do this for you.
Are one way hires available?
One way hires are available on passenger vehicles to Auckland airport and selected South Island locations (terms apply). One way hires are not available on furniture trucks and cargo vans.
What happens if I return my vehicle late or wish to extend?
If you return your vehicle late or extend your hire, an additional charge may apply as specified on your rental agreement. Extensions and late returns must be authorised by our staff as they are subject to the availability of the vehicle. Unauthorised extensions may incur penalty fees in addition to the standard hire costs.
Do you offer long term rentals?
Yes, we offer very competitive rates on long term bookings. Contact our customer service team to discuss your individual requirements on 09-886 5901 or email us at
admin@vehiclerentals.co.nz
.
Is it compulsory to take Insurance Cover?
No it is not. Standard insurance is included in our rates and is subject to an insurance excess in the event of any loss or damage, regardless of fault. We offer you the option to purchase Insurance Excess Reduction which reduces your excess on the vehicle and you pay a set cost per day. You can discuss this with our customer service team.
What is your Cancellation Policy?
Please advise us as soon as possible if you need to cancel your booking. We are always happy to reschedule your booking (subject to availability) if required.
CANCELLATION POLICY:
More than 7 days – 10% or $100.00 Deposit (whichever is greater) applicable
Within 7 days of hire – 1 days hire
Less than 24hours – 3 days hire
No show – Full cost of hire applicable
TransferCar Bookings – Full deposit applicable
3016 Great North Road, New Lynn
Cnr Volkner Place and Bush Road, Albany