Moving Van & Car Trailers Hire Auckland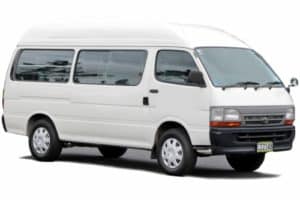 High Top
Approximately 7 cubic metres cargo area (3.2L x 1.5W x 1.6H)
Side opening and back door
Automatic transmission
1999+ models
Starting From:
$95
(per day).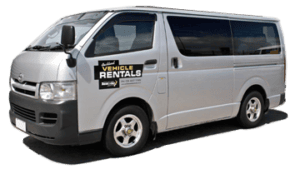 Low Top
Approximately 6 cubic metres cargo area (3L x 1.5W x 1.4H)
Side opening and back door
Manual or automatic transmission
1999+ models
Starting From:
$95
(per day).
Auckland Vehicle Rentals – Moving Van Hire Auckland
Moving to a new house has been said to be one of the most stressful times a person can experience. It's understandable; everything you know is in your home – where all your things are, and it's where you're comfortable. Moving house is also challenging because relocating all of your belongings is a big job. For that reason, you should consider Auckland Vehicle Rentals. We provide 10, 12 & 14 seaters moving van hire for cheap, in Auckland.
What We Offer
At Auckland Vehicle Rentals, we provide moving van rentals that are affordable, modern and safe. Whether you're moving to a new home and you need to transfer your belongings from one location to another. Alternatively, you could be moving to new office space and need to move boxes of documentation, equipment and furniture to a new location.
You want your belongings to be safe, well looked after, and to arrive in one piece. With AV Rentals, you can trust that your property is safe with us. Our moving van models are modern and well maintained, which means that your cheap van rental won't break down on the side of the road while it contains your belongings.
Our Moving Vans On Offer
At AV Rentals, there are two different models of moving vans to choose from within our fleet.
The High Top:
Approximately 7 cubic metres of cargo or storage space
Dimensions: 3.2L x 1.5W x 1.6H
This model has a side opening and a back door, for easy storage
Automatic transmission
Models from after 1999
Rental starts at $95 per day
Low Top
Approximately 6 cubic metres of storage space
Dimensions: 3L x 1.5W x 1.4H
This model has a back door for easy loading and a side door for easy entrance and exit
Both manual and automatic transmission models available
Models from after 1999
Rental starts at $95 per day
Why Choose AV Rentals?
We are also one of the most reliable and trustworthy moving van rental companies in Auckland. Our prices are low, which means we'll beat any rate while providing service that you know you can trust.
Conclusion
When the time comes to start planning your move, you'll need to start thinking about cheap van hire in Auckland. Thankfully, Auckland Vehicle Rental is the solution that you need. Want to learn more about our van hire? Contact us today.