Minibus Hire & People Mover Rentals Auckland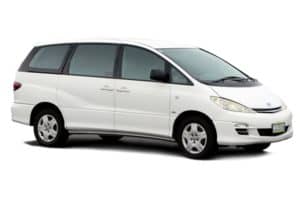 Budget 8 Seater People Mover
2004-2006 Toyota Estima, or similar, higher kms
Starting From:
$69
(per day).
*minimum hire period applies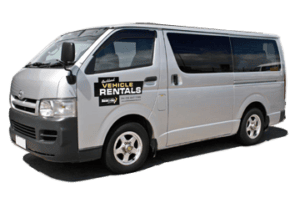 Budget 10 -11 Seater Minibus
2004 – 2006 Toyota Hiace, automatic, higher kms, limited luggage space
Starting From:
$109
(per day).
*minimum hire period applies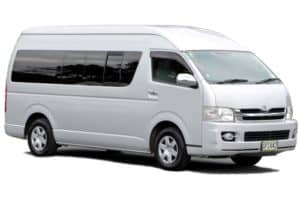 Standard 12 Seater Minibus
2005 – 2015 Toyota Hiace, automatic, good luggage space, bench seating
Starting From:
$169
(per day).
*minimum hire period applies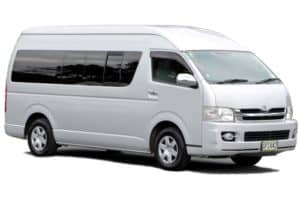 Premium 12 Seater Minibus
2017 Toyota Hiace, turbo diesel, automatic, cargo cage, separate full-height seats
Starting From:
$199
(per day).
*minimum hire period applies
Auckland Vehicle Rentals – Book A Minibus
Are you planning a group trip? Whether you plan on travelling across New Zealand with your netball team to participate in a competition or are arranging to go on a weekend corporate retreat with your colleagues, you'll need transport. When the time comes that you need to make arrangements for a diverse group of people travelling together, the obvious choice is to hire a minibus. Here's why:

Auckland Vehicle Rentals

provides high-quality minibus rental services. We have minibuses that will meet your every comfort and safety needs, regardless of where you're going and how long it will take you to get there. All you need to do is determine how many seats you need, and you can get on your way. We provide minibus for hire from 8-seaters to 12-seaters. Our fleet is modern and well maintained, so you don't have to worry about a thing when you're on the road. In addition, our minibuses are comfortable and practical. Enjoy the spacious, cushioned seats as you travel with friends and family, as well as ample storage space for all luggage you're bringing along with you. We also provide accessories for hire, such as child seats and GPS units for those long drives.
Why You Need Our Services
Minibus hire is the obvious choice when you're travelling in groups. It's more cost-effective than travelling separately, and it provides the opportunity to enjoy the journey, as well as the event. With Auckland Vehicle Rentals, you have nothing to worry about. All minibus hires are comprehensive and streamlined. We also provide full insurance coverage, although it's not always necessary. Our insurance is covered in our standard rates, and covers any loss of property or damage, regardless of who's at fault. We also provide the option to pay a lower excess, which is charged as a daily instalment if you want to keep your potential costs down
Why Choose Us
Working with Auckland Vehicle Rentals is fast, effortless and stress-free. Our team is a pleasure to work with, and our loyal customers in the past have enjoyed a friendly and helpful service. We're available to answer any questions you have, and dedicate ourselves to meeting every need that arises. And if that's not enough, our competitive pricing sweetens the deal, regardless of which model you choose, and how long you need to hire the vehicle. When you need to
book a trip
for a group, Auckland Vehicles is the best choice. Call us today for a quote.