When you need to take the team to an away game, VIP's on a corporate tour, staff to a boozy function, or extended family out of Auckland, a minibus rental is often far more practical (and sociable) than taking multiple cars. But faced with the number of unfamiliar vehicles available many people get anxious. Do I choose the cheapest? Can I drive something that big? Will it fit our needs?
At Auckland Vehicle Rentals we have three choices in our fleet, so matching a suitable rental minibus to suit each customer is usually no problem. Where customers often struggle is choosing between them, as they can look very similar at a glance.
Premium 12 Seater Rental Minibus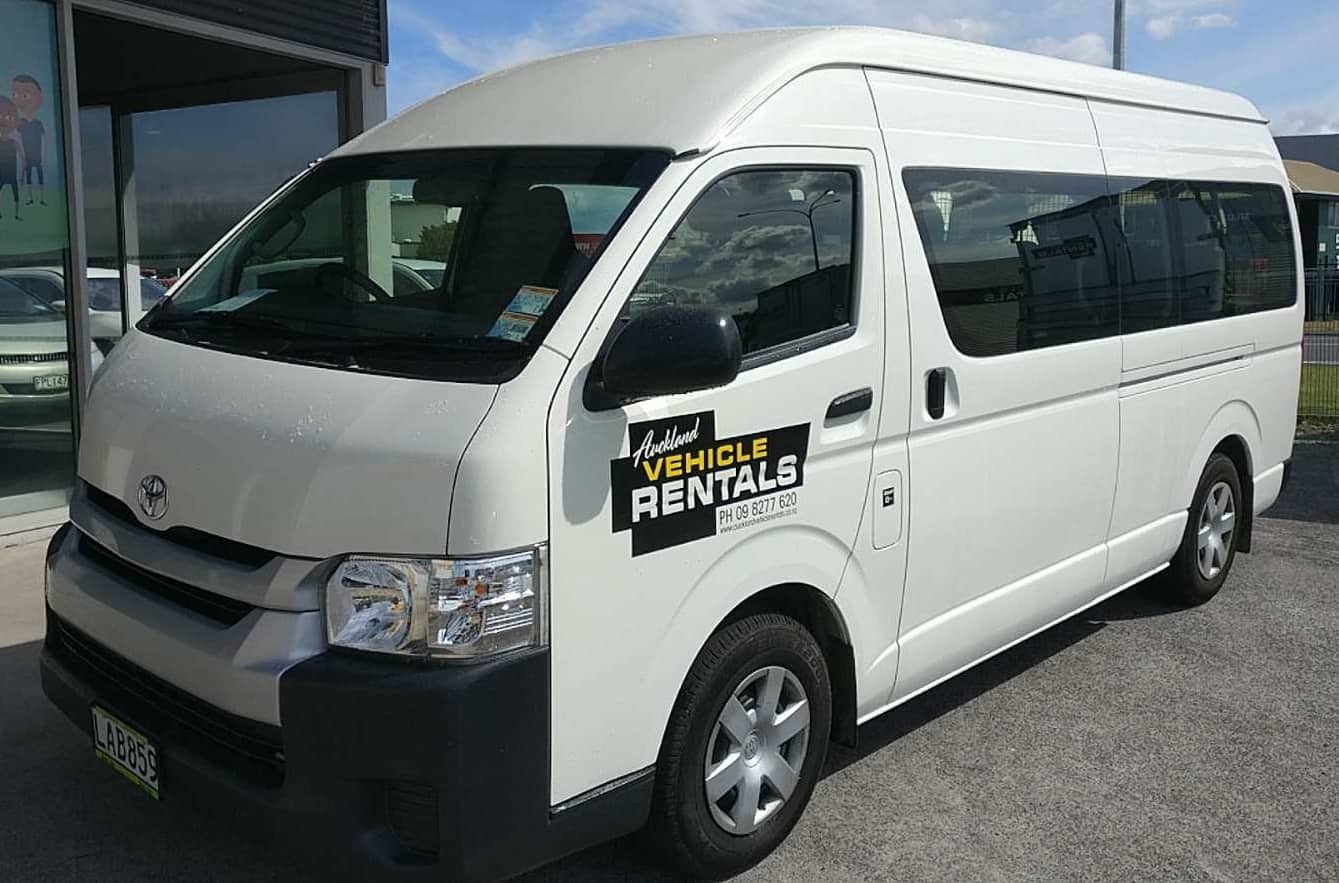 These are our newest minibuses, all 2017 or newer Toyota Hiaces. They have several points of difference over other types, the most significant is the 3 litre turbo diesel powerplant – less consumption, less emissions, and cheaper pump prices. They are the perfect complement to these Premium vans, and a far cry from the noisy, smelly diesels of old.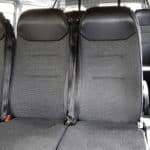 Premium rental vans also run dual air conditioning/heating, which can make a big difference to a packed van in the summer months. They also have separate, full-height seats for all passengers, plus three-point seat belts throughout and a luggage barrier for the utmost in safety.
On the tech front, these vans are equipped with up to date Bluetooth stereos, and reverse cameras which make parking far less stressful.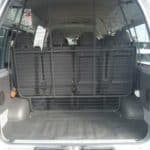 Premium minibuses are our most expensive van type, but thanks to their modern diesel engines the further you travel the more you'll save over a petrol vehicle. You may even completely offset the cost difference. And it goes without saying that we recommend the Premium rental vehicles for any corporate or social occasion where you want to make the best impression possible.
Standard 12 Seater Rental Minibus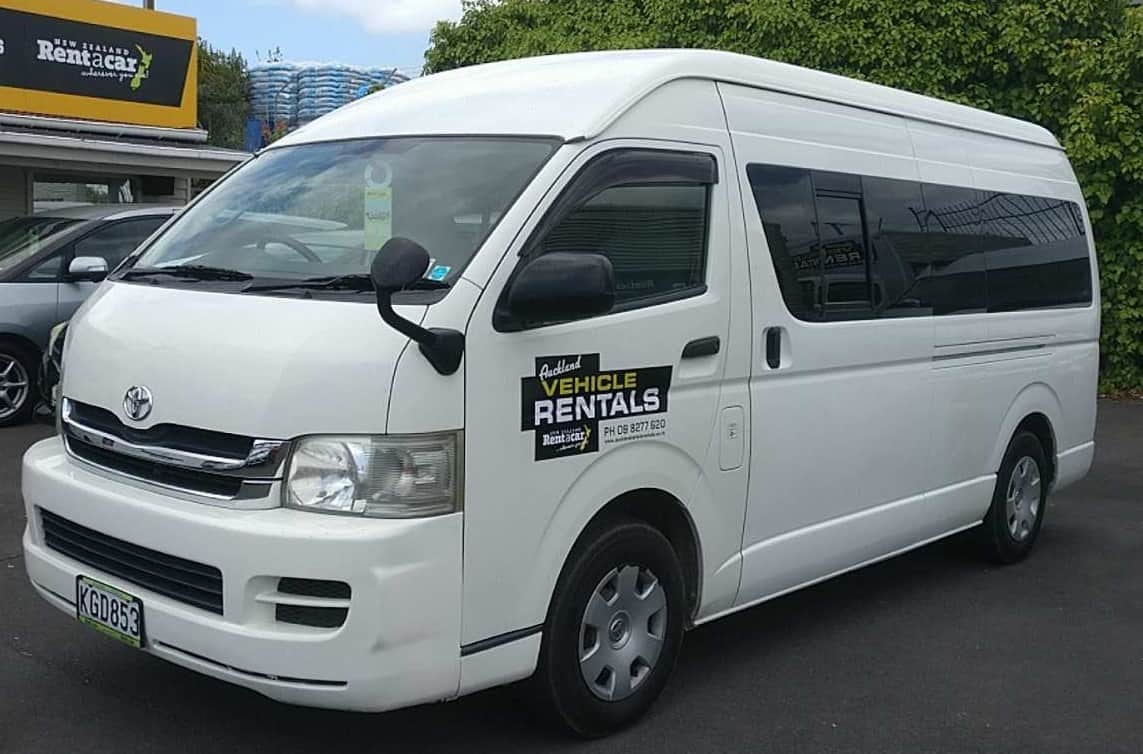 Our most popular minibuses without question are the 12-seat Standard type. The same jumbo Toyota body as the Premiums, they come with all the space and flexibility of their newer cousins. Although a few years older than Premium minibuses, they are still the same fifth-generation Hiaces that are globally revered for reliability and driving comfort.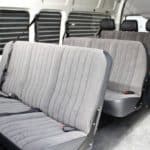 Luggage barriers are fitted to most Standard 12 seaters, seating is typically a bench style with a mix of three-point and lap belts. These vans are all petrol 2.7 litre motors, hooked to automatic transmissions for the easiest operation possible.Air conditioning is fitted, but in most cases is vented from the front of the cabin only.
Due to their pricing and size, our standard 12-seater vans are the first choice for many schools, sports teams, and families looking to hire a minibus in Auckland.
Budget 10-11 Seater Rental Minibus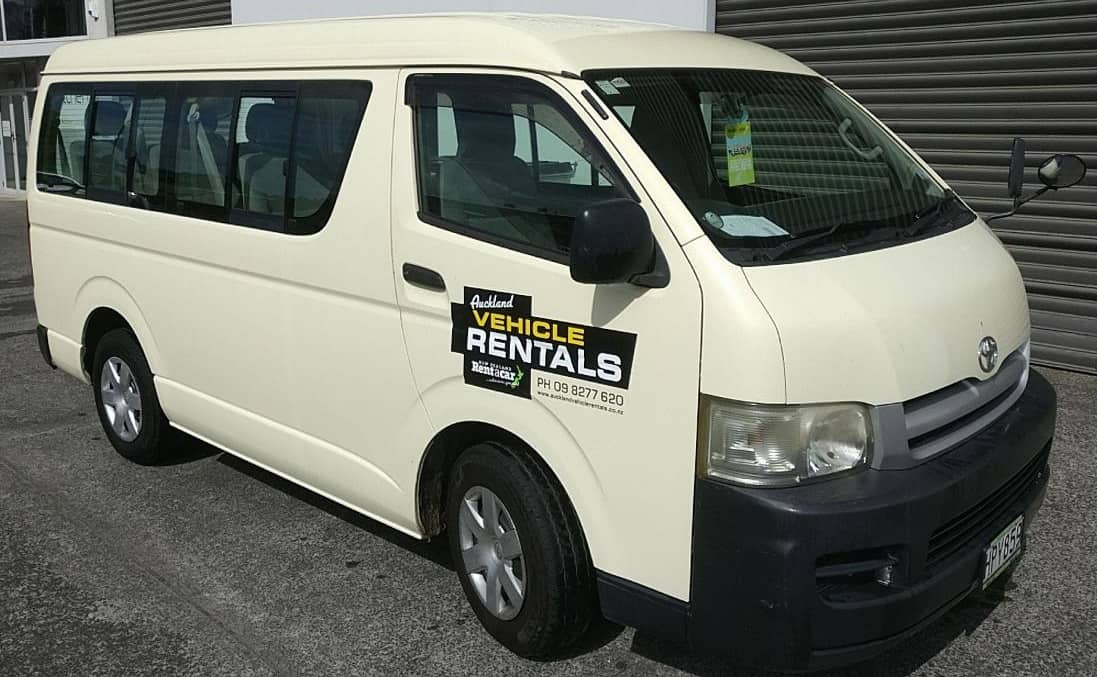 These budget minibuses are ideal for customers who don't need a great amount of luggage space, and are looking for the most affordable rental minibus in our fleet. They seat 10 comfortably, but there's an 11th in the centre front if you need to separate troublemakers.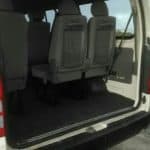 Although these are fifth-gen Hiaces like the rest of our minibus range, they are not jumbo bodies – hence the minimal luggage space. However, the lower roof lets them fit into more undercover parking lots than the 12-seaters, and they are generally easier to park and drive.
Single air conditioning and automatic transmissions are standard on all Budget 10-seater minibuses.
Which one suits you? Get a quote for your dates, or email us to enquire.