New Zealand is a beautiful country with up and down terrain and rapidly changing weather. These two elements can affect driving conditions and even experienced drivers can get caught out.
If you are new in New Zealand, we understand that driving in unfamiliar terrain can be daunting especially when driving a large vehicle. 
This article will be educating you on safety tips to know when diving a truck hire in Auckland – but before we get to that, the following are requirements you have to meet:
 Age: age matters when renting a vehicle. Most companies have age limits for hiring a vehicle but most times, you must be at least 20 years old with a driving license. And If you are a visitor to New Zealand, ensure that you have your international licence or authorised translation.
Licenses:

All of the trucks available at Auckland Vehicle Rentals require only a class 1 license. 

Fuel:

after making use of the rental truck, always return the truck with the amount of fuel you picked it up with (we hire our vehicles with a full tank for your convenience). Failure to return the truck without filling the fuel tank can attract additional service charges.
Understanding these requirements will help you prepare for the process of truck hire.
Driving a large vehicle is not as easy as driving a normal car. To maneuver a rental truck with ease on unfamiliar roads, you must get familiar with the following safety tips:
Know your route and get familiar with the vehicle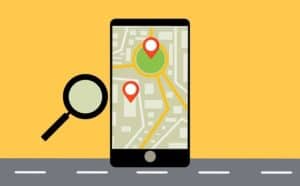 Learning to prepare ahead of time is never a bad idea. Before the trip, take time to plan the routes you will use and ensure that you are prepared for what is ahead. You cannot rely only on navigation systems because anything can happen.
Get familiar with the truck before setting out for the trip. Understand the driving controls, make necessary adjustments (such as mirrors), and be sure that everything is working faultlessly. Once you are satisfied with all the adjustments made and there's confirmation that you can see the road clearly on all sides, you are good to go.
(Important tip: do not forget your driver's license, you need it at all times.)
Follow the rules and drive safely
When driving a truck, always use the right signals, put your seatbelt on, and be respectful to other drivers. The speed limit for a trucks is 90km/h on motorways because speeding can put you at risk of an accident. Ensure that you are always driving at a safe speed and also monitor the following distance of cars ahead of you.
When you want to change lanes make use of your mirrors carefully and always use indication lights to give other drivers a heads up. Look out for risks and avoid any sudden maneuvers because it could be harmful to other drivers behind you.
As you drive, pay attention to the road, keep an eye out for blind spots, and avoid distractions. Focus on the road at all times and when you feel tired, take short breaks to recharge and relax.
Pay attention to driving conditions
As earlier stated, the weather in Auckland changes rapidly so keep this in mind when you drive. Make sure you drive the truck according to the current weather situations.
Whether the road is wet, icy, bumpy, smooth, narrow, or straight, adjust your speed and driving style to suit the driving condition.
Reverse, brakes, and security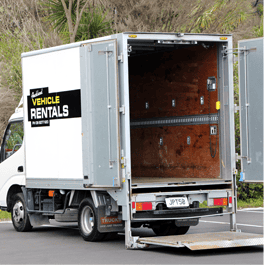 Reversing a truck is different from reversing any other vehicle so you have to be careful and slow when you reverse. If you have issues reversing properly, you can always ask for help from people around to navigate your way out of a parked position.
When using the brakes, parking and making turns, be cautious. Ensure that you give time and space before fully braking because braking too fast can lead to loss of vehicle control.
Finally, always make sure all your load is locked and safely secured. The last thing you want is your load poking out on the sides of the truck or moving around the truck while in transit.
When you are driving a truck, especially for the first time, always be careful and take precautions.
We hope you found this helpful and if you're looking to hire a truck in Auckland, we've got you covered!