Are you a resident of North Shore looking for the best truck rental service available to cater to your needs? Look no more because our services are available to you seven days a week.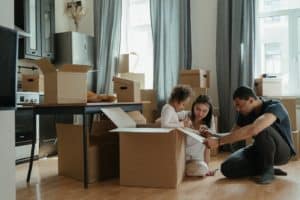 Moving is a big step and can be stressful. Remove as much stress as possible by hiring from a company that cares and has quality vehicles…you are in safe hands with us.
If you are planning to rent a truck to move items or make deliveries, we provide hiring services that get the job done without complications. Hiring from us gives you access to benefits that make your moving process go as smooth as anticipated.
Our services include 24-hour roadside assistance which is available for all vehicles and customers enjoy unlimited kilometers on all car and minibus rentals. In the case of renting our trucks or cargo vans, you get the first 100 km for free. 
Are you concerned about the safety of your personal vehicle during a truck rental? You have the option of parking your car in our secure yard while you are renting one of our trucks.
With a variety of vehicles, we provide you with vehicle options that suit your needs.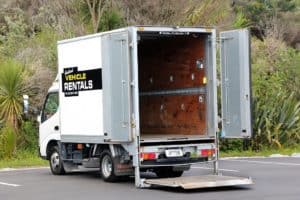 The 2-tonne rental trucks come with or without certain features like a hydraulic tail lift, Luton box, or ramp – this depends on the truck rental in mind (please note that the hire price varies). 
We also have the 3- tonne rental trucks which come with a hydraulic lift as well and if you want something smaller to get the job done, furniture moving vans are also available.
Some of our other truck rental points include; no hidden costs on a rental, comprehensive insurance on every hire, and all quotes that include GST. 
If you are in North Shore looking for a truck rental that is stress-fee, affordable, and cares about you and your items, you can trust our services to deliver. Get in touch with our friendly team today.