The use of truck rental to transport furniture or a large item from one location to another is essential.
Being able to move on a budget is always a win-win situation. But how can you ensure that you are not going above your budget? You can do this by choosing a rental company that provides vehicles and services at an affordable price. 
Here are steps to choosing a furniture truck for hire:
BE PROACTIVE.
A little research goes a long way. Instead of rushing into a booking, go the extra mile, and find options. You can do this by finding companies online or talking to family and friends for referrals. Once you have found the company that meets your requirements, always book ahead! 
Being proactive by booking ahead is always a great idea because you are going to have a broader range of truck options than booking on short notice. Depending on the company you decide to hire, this step can save cost (you can get a discount).
THE SIZE MATTERS.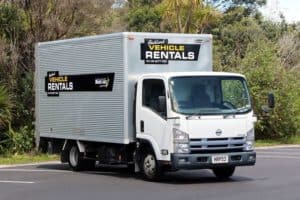 Before you hire a furniture truck, understanding the size of truck you need is essential, the last thing you want is to hire a furniture truck that is too small for your items.
In Auckland, the cost of your hire is determined by the size of your boxes. Not knowing the size of items before hiring a truck can cost you mileage, extra trips, and energy. When next you are looking to rent a furniture truck, keep in mind that size always matters.
PICKUP LOCATION.
The pickup location of the furniture truck hire is an important aspect to consider before hiring. Don't just settle for the cheapest truck for hire seen online, this seems tempting but it's not worth the stress. Thanks to the internet it's easy to find a location before booking is much easier. There is nothing more stressful than booking a rental truck and realizing the pickup location is far away. If you are in Auckland, finding a vehicle rental that is close to you will save cost, fuel, and time.
SOME EXTRA COSTS COUNT.

Making extra payment for additional accessories when hiring a furniture truck can save time and enhance the convenience of moving. Loading items can be made easier with these specific features, for example, tail lifts are incredible and functional accessories that ease the struggle of lifting large objects. Some other extra costs to consider are insurance, hand trollies, furniture blankets, and moving straps.
If you are looking to hire a furniture truck in Auckland, call us today and request a quote!