Albany is one of the fastest-growing areas in the North Shore that is known for its retail and shopping zones. Because of this, the demand for van rentals in Albany is pretty high.
Auckland Vehicle Rentals has served as a reliable van rental service to the residents of Albany since 2011. Our vehicles are qualified and authorised to help you make that move or take that trip.
Whether you are moving to a new home, going on a trip with friends or family, or need assistance to move large or delicate items from one location to another, consider hiring a suitable van from Auckland Vehicle Rentals in Albany.
The following are our fleet of vans available for rental:
Cargo vans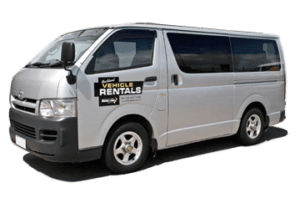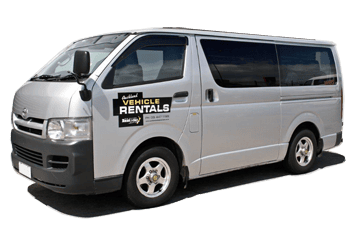 Cargo vans are cost-effective and ideal for rental when moving out of a house, running business deliveries, or relocating an item.
Our moving van services offer you two options which you can pick from. The first is the high top which is about 7.5 cubic meters of the cargo area and the low top which is about 6.5 cubic meters of cargo areas. Both of these cargo van rentals are suitable for moving light and fragile items from one place to another.
The cargo van options both have side and back door access, and automatic transmission for easy operation, and all our van rentals include standard insurance, GST, and 100 km of distance free.
If you are in Auckland looking for a van rental to make a trip across the region or within Albany, the cargo van is a perfect choice.
Minivans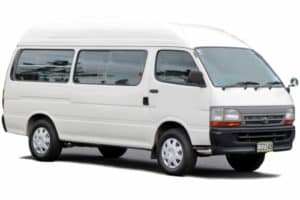 If you like planning trips with the family, going to an occasion with a group of friends, or you have a business retreat with your colleagues from the office, our minivans are exactly what you need.
These types of van rentals also come in various sizes depending on the number of people going on the trip and what your needs are. At Auckland Vehicle Rentals, we provide you a range of options from an 8-seater people movers to 10 and 12- seater minivans.
The 8-seater is perfect for a short trip with the family while the 10 to 12- seaters are ideal for groups, businesses, schools, sports teams or organisations. If you are looking for something more spacious and comfortable for both the group and your baggage, we suggest you opt for the 12-seater minivan.
Our minivans are affordable, convenient, and are in top shape for trips and activities.
When next you plan on taking a trip within or outside Albany, know that Auckland Vehicle Rentals has you covered with van rentals. We are here to provide you with exceptional van rental services that will guarantee an effortless move or trip.